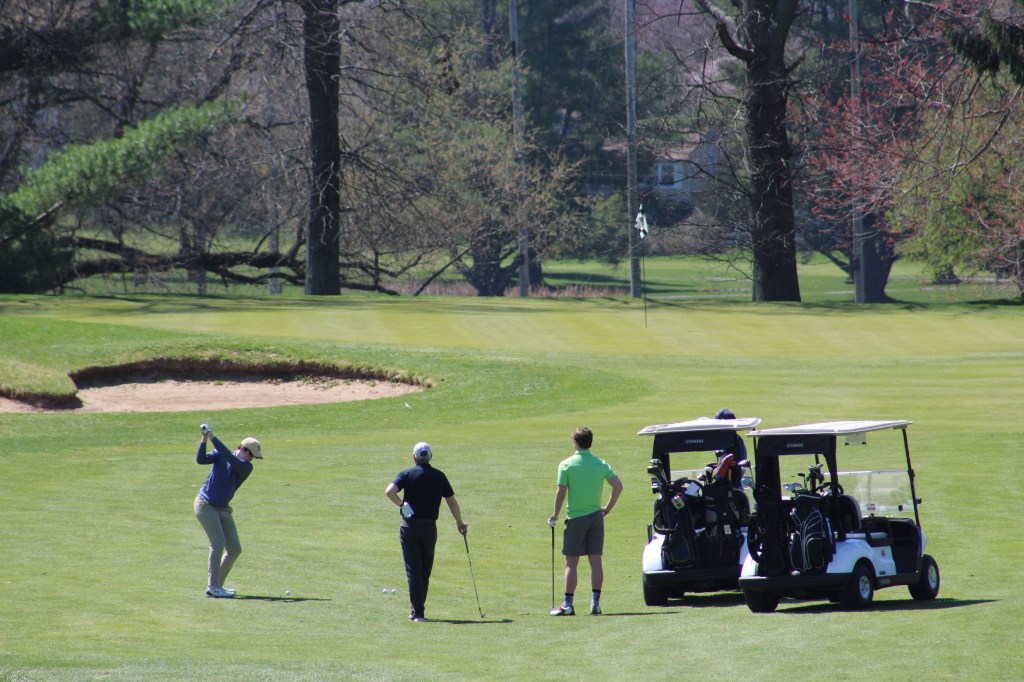 Northampton Valley Country Club offers Week Night Golf Leagues Monday through Thursday and our league-specific handicap system means that whether you are a scratch golfer or just getting started in the game, Northampton Valley Country Club has a golf league for you!
League play is held weekly Monday through Thursday with Shot Gun at 5 PM.
Summer season begins approximately April 1 through August 31.
Playoffs immediately follow the regular season for three weeks.
Teams consist of six (6) playing members per week, we recommend a team roster consisting of up to ten (10) playing members. In the event a permanent golfer is unable play, a substitute will play in their place.
New players are handicapped with scores from previous rounds at NVCC unless they secure a GHIN handicap.
Contact Ryan Skierski at ryan.skierski@nvgc.com whether you have a full team or a single player looking for a team.