Golf Leagues at Northampton Valley
Northampton Valley Country Club located in the rolling countryside of Bucks County Pennsylvania is the premier golf course for golf league play. Northampton Valley Country Club golf leagues start in early April and run through the end of August. We offer golf leagues Monday through Thursday and our league-specific handicap system means that whether you are a scratch golfer or just getting started in the game Northampton Valley Country Club has a golf league for you! If you are looking for a bite to eat before or after your round, join us in the 19th Hole Bar and Grille. Find out why we offer the best leagues in Bucks County!
–Our leagues begin the first week in April and are completed in August. Playoffs start immediately after the regular season and run for three weeks. League play is held weekly Mondays through Thursdays.
–Teams consist of six (6) playing members per week. Keep in mind not every player will be able to make it every week, so it is suggested to carry a roster of twelve (12) to allow substitutes in the event a full time team member cannot make it.
–New players are handicapped with scores from previous rounds at NVCC unless they secure a GHIN handicap.
"Our Goal is to make the leagues fun for everyone"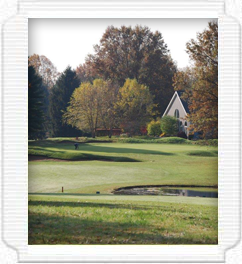 Starting times for each weekday night is 5:00pm
The leagues feature match play and medal play scoring. Single and team points are awarded on a net handicapping basis.
Whether you have a full team or you are a single player, please contact Mike Zackowski at (215) 355-2234 ext #13, or via email at mike.zackowski@nvgc.com
"NVCC has the most enjoyable and best run leagues in the Delaware Valley"
Come and join the fun, competition, camaraderie and excellent golf course conditions!